Things have been busy here at the Gage Mansion, but that doesn't mean we haven't had time for fun. We had the pleasure of hosting Dylan Miller and Elmira-Hope for the October Art Walk. Huntingdon has a wealth of talented musicians, and it was an absolute pleasure to hear these two perform. Although Elmira hails from the Clearfield area it was still great to host her.
Dylan and Elmira even played together at the end of the evening pulling out some fresh freestyle tunes.
The Gage Mansion also had the pleasure of hosting a photo shoot for Dylan's upcoming solo EP. They took some truly wonderful shots, and I'm excited to share one of them with you today.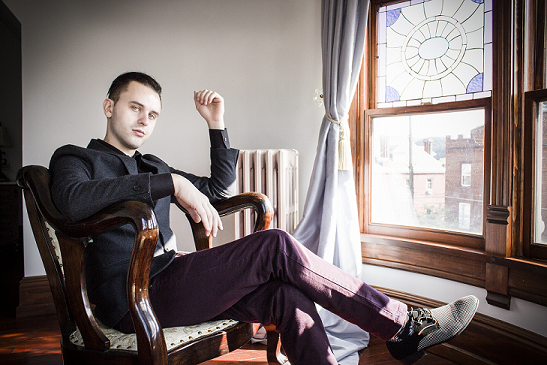 It was wonderful hosting Dylan and Elmira, and you can catch them both again. They'll be playing at Race Street Brew in clearfield on Saturday November 25th starting at 8 PM.